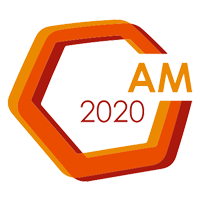 Annual Meeting
Registration
Please kindly note:
Registration is MANDATORY BEFORE the MGA Annual Meeting 2020.
Register here – regardless of whether you will attend in person or virtually.
The MGA Annual Meeting 2020 will be held in English only.
Ticket type (for both physical and virtual)
1. General Meeting (members only): EUR 0.00
2. Full Event Membership Ticket (members only, per allotment)*: EUR 0.00
3. Full Event Membership Ticket (add-on ticket): EUR 395.00**
4. Full Event Ticket (non-members): EUR 1.100.00**
* This year, we invite all MGA members to attend the full event free of charge. According to the size of company, member companies may obtain up to three free tickets. Further tickets can of course be purchased in addition. Terms for free tickets per contingent are:
Small companies, institutes and universities: 1 free ticket
Medium-sized companies: 2 free tickets
Large companies: 3 free tickets
** All prices exclusive VAT
Registration is now closed! For any questions or concerns please send an e-mail to . Thank you!