Additive Manufacturing News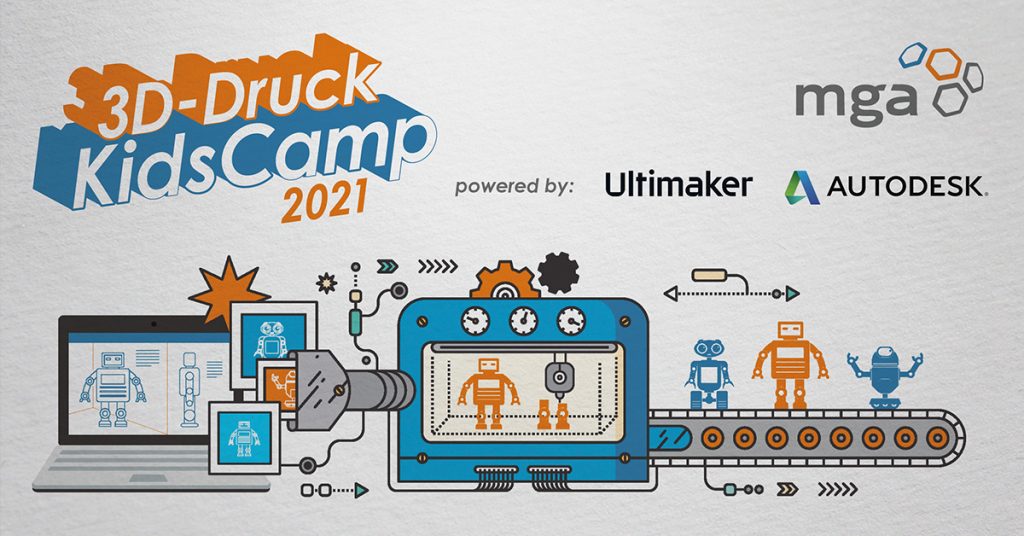 Drucke die Zukunft und lass deine Ideen Wirklichkeit werden! Für Jungen und Mädchen ohne Vorkenntnisse im Alter von 11-15 Jahre.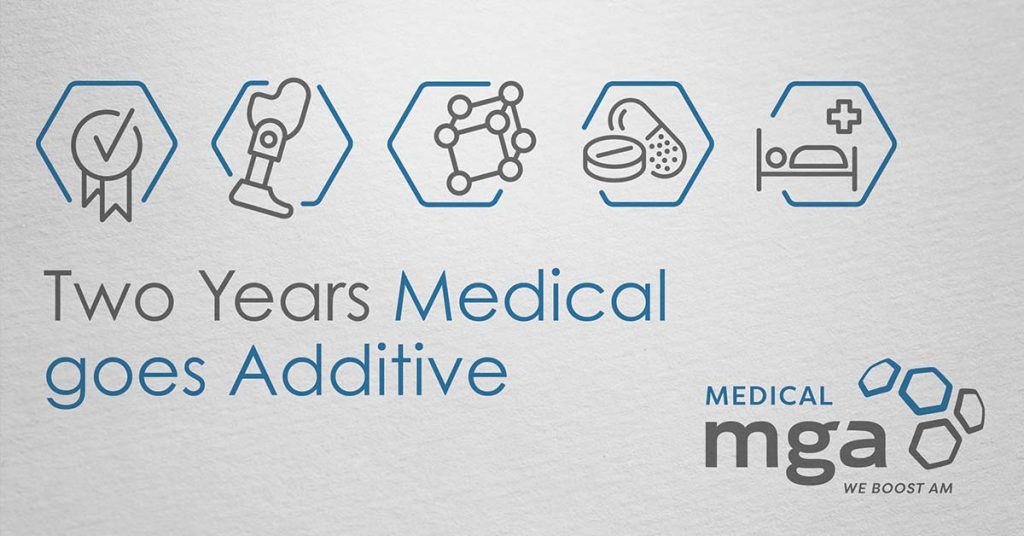 Two Years Medical goes Additive
On April 30 2019, we launched the Medical goes Additives division under leadership of Dr. Cora Lüders-Theuerkauf, our graduate biologist with a dissertation in biochemistry. Now we look back on two successful years…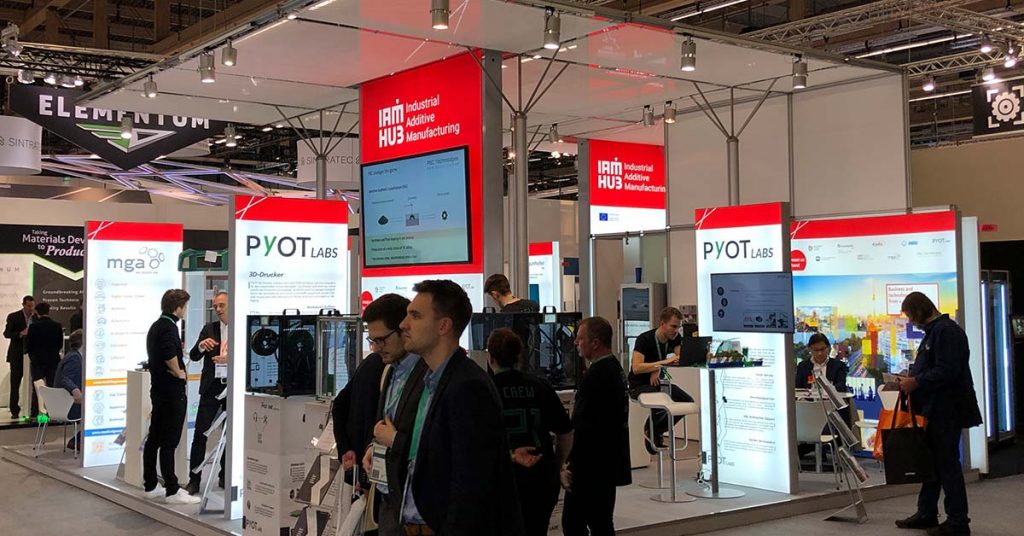 Joint presentation of the Berlin-Brandenburg capital region @formnext 2021, November 16 – 19, Frankfurt am Main, Germany
In November, formnext will open its doors in Frankfurt am Main for the 7th time since its premier in 2015, and you can be there with Berlin Partner and MGA.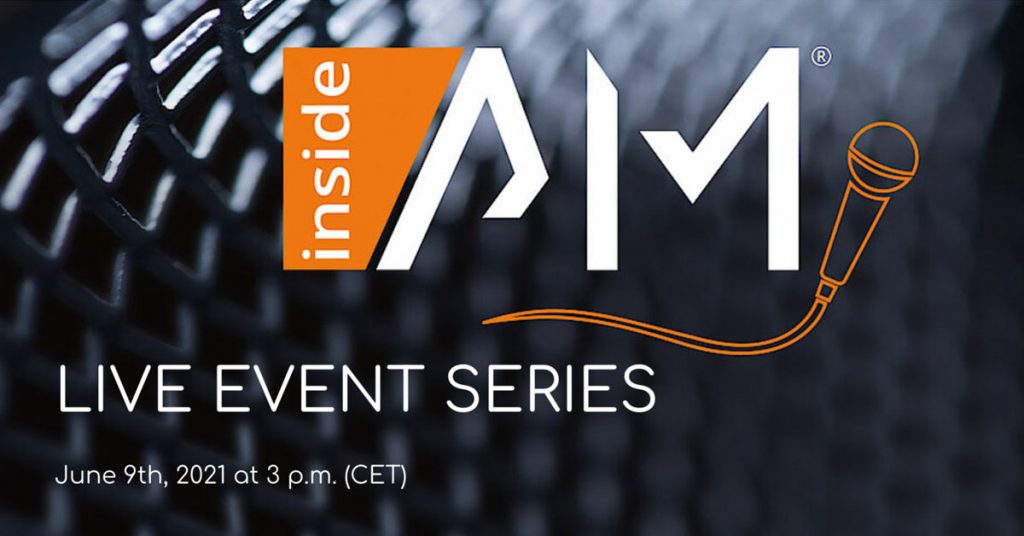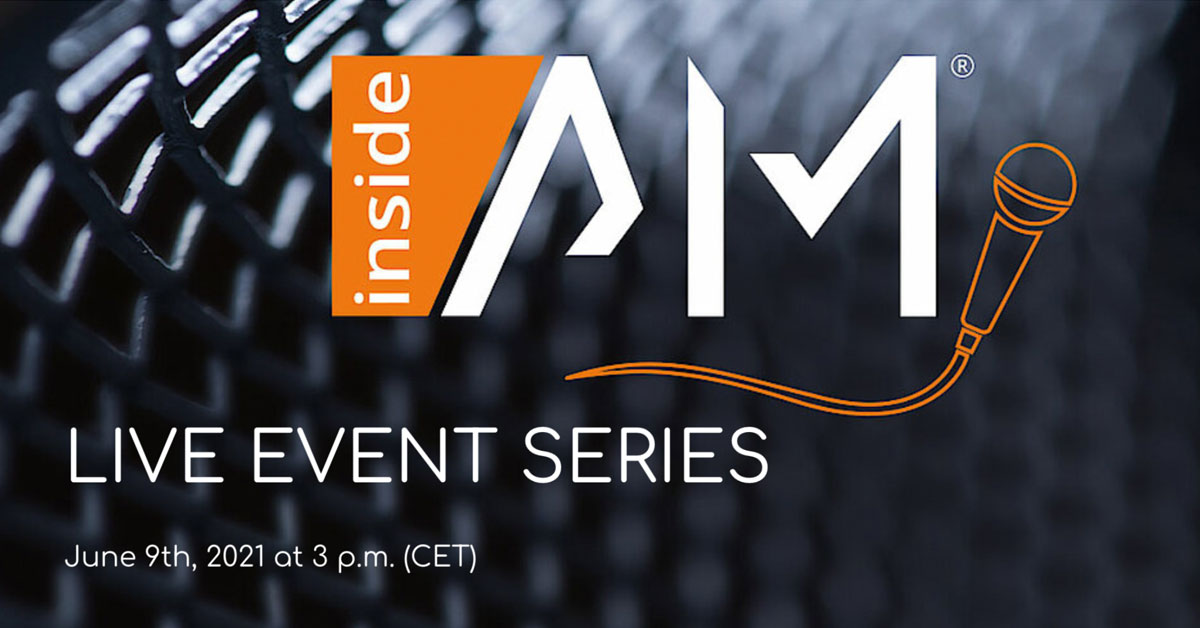 AM Solutions – New live event series "inside AM"
"Additive Manufacturing changes the world". Is this just a vision or already real? Live event series "inside AM" provides interesting behind the scenes insights!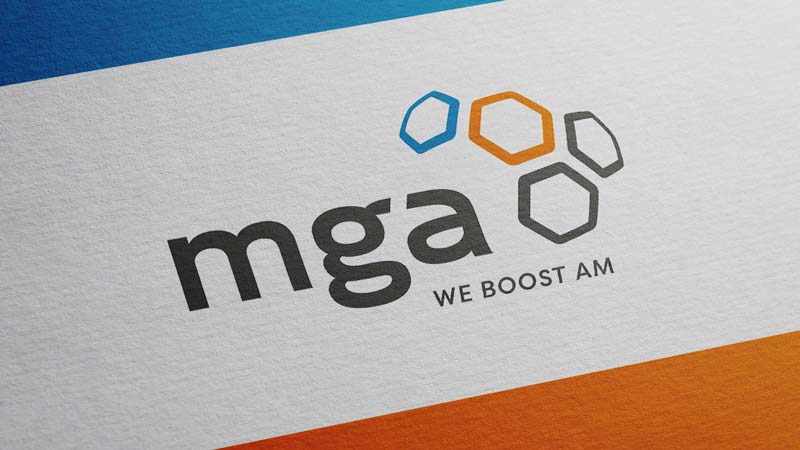 Another benefit of membership: 3DWASH free of charge for MGA members
In cooperation with the Munich-based company Traxer GmbH, MGA members can obtain the environmentally friendly and safe-to-handle cleaning agent 3DWASH for up to 1,200 liters of lye free of charge.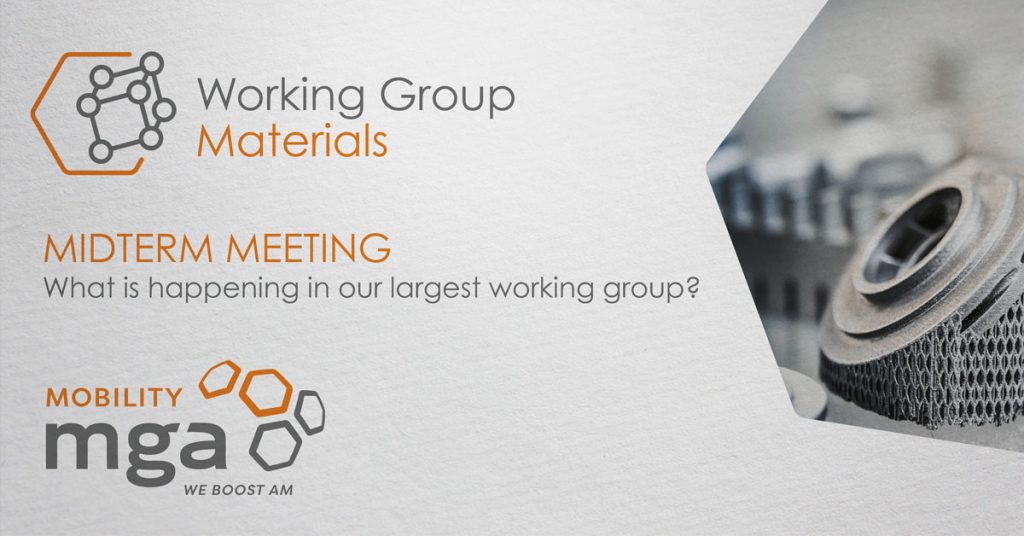 Materials – Midterm Meeting 2021
What is happening in our largest working group MATERIALS?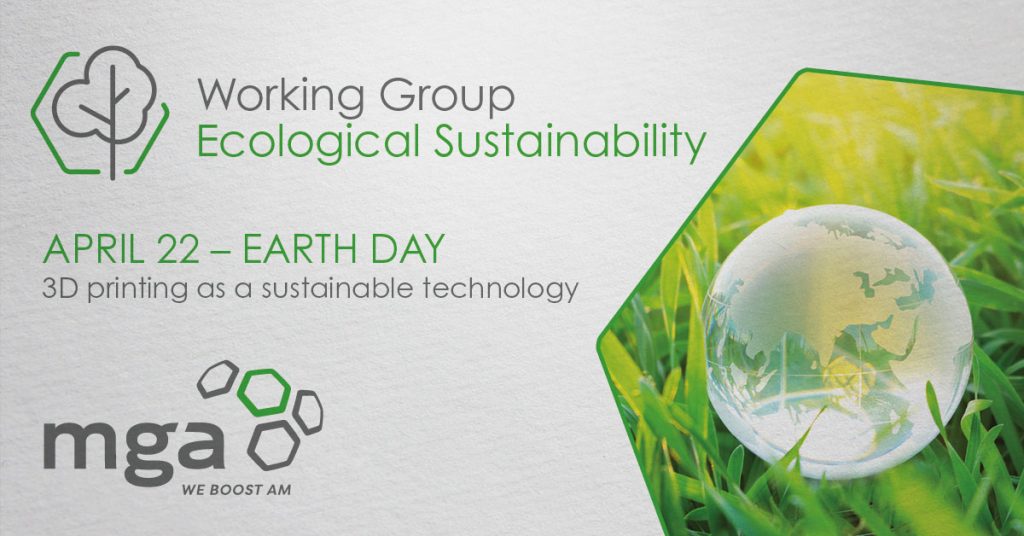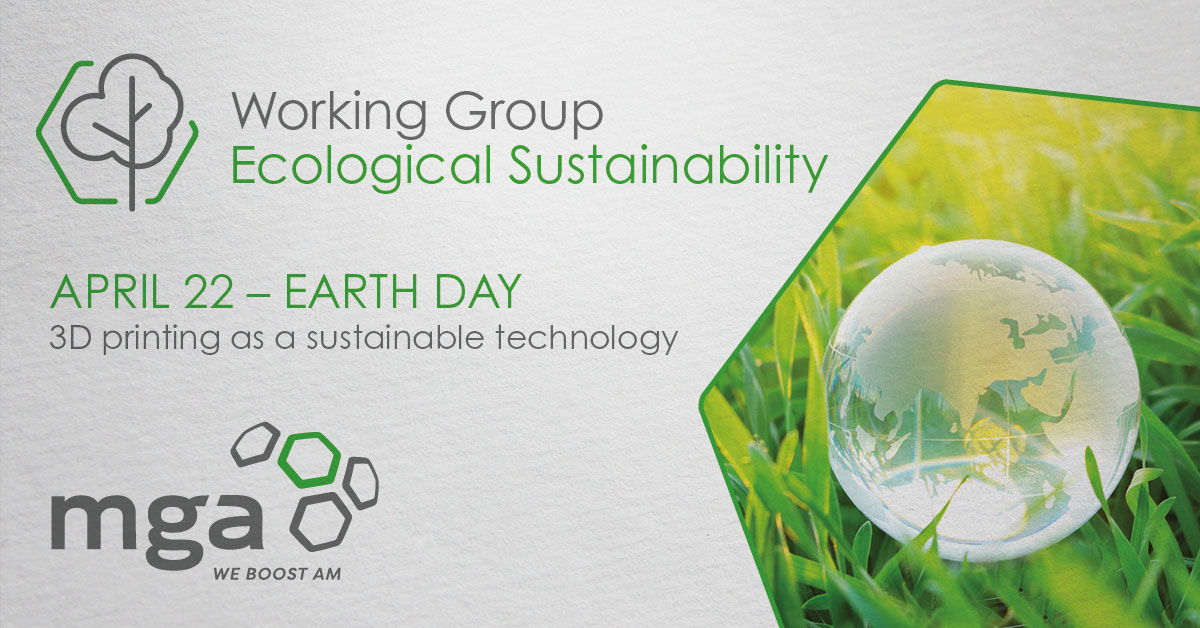 3D printing for a greener future
What makes additive manufacturing more sustainable than conventional manufacturing technologies?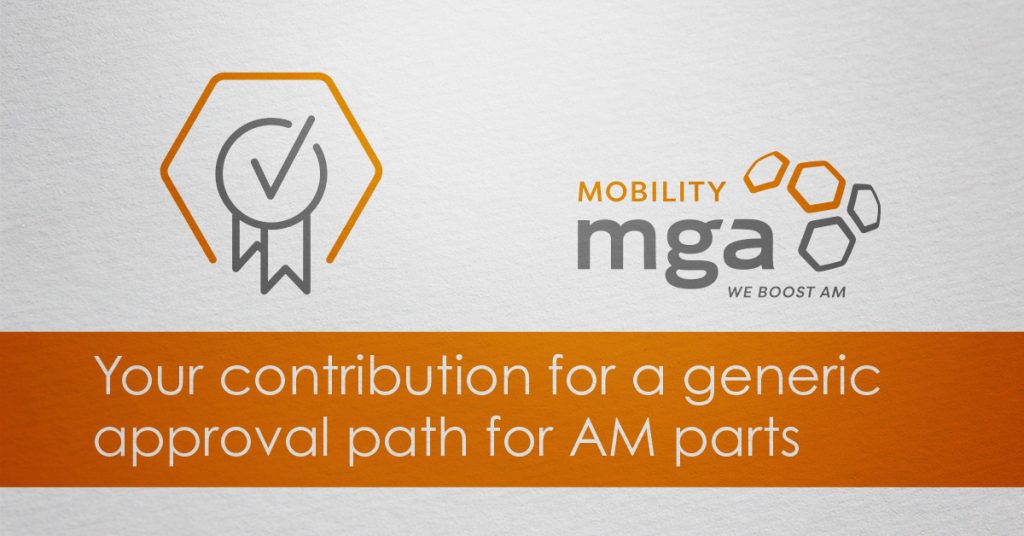 Your contribution for a generic approval path for AM parts
Find out how to support the project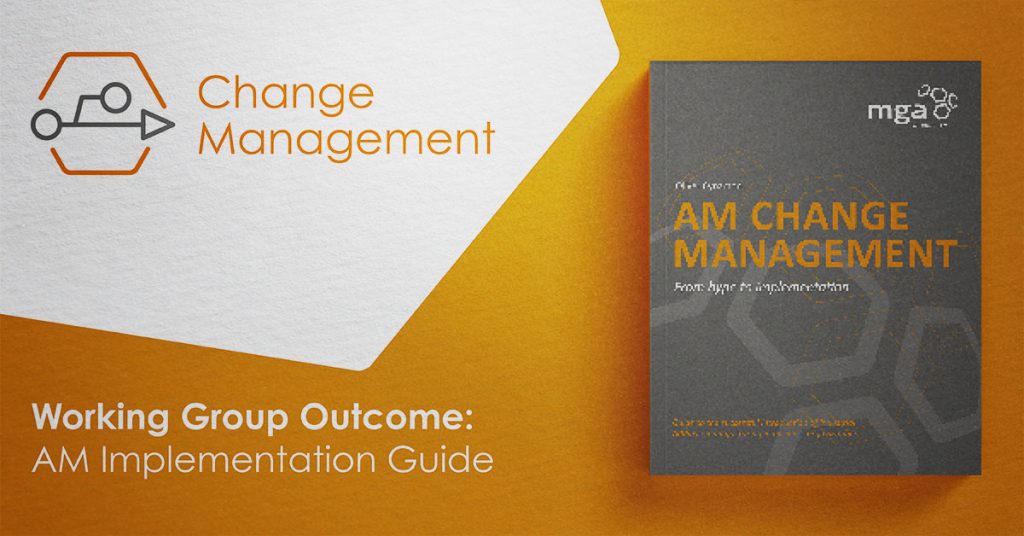 Working Group outcome: AM Implementation Guide
In our 3D Change Management working group, user companies have shared their experiences with the introduction of AM. Where and how do I start? How do I get support, also from the management level? Oliver Cynamon has turned this information into a guide for anyone who wants to implement AM in their company. So that you can learn from our mistakes and experiences.
Radically innovative construction – buildings powered by Rocket Science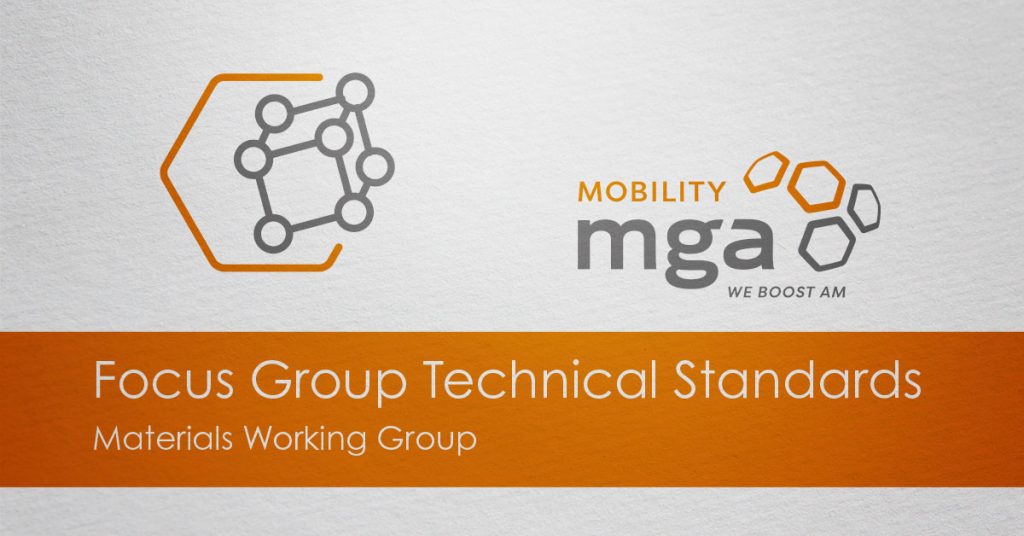 Materials – Focus Group Technical Standards
In additive manufacturing the range of materials is even greater than the number of different technologies. It stands to reason that a working group tasked with this topic should therefore also be our biggest cooperation: MATERIALS unites more than 140 people from over 60 companies.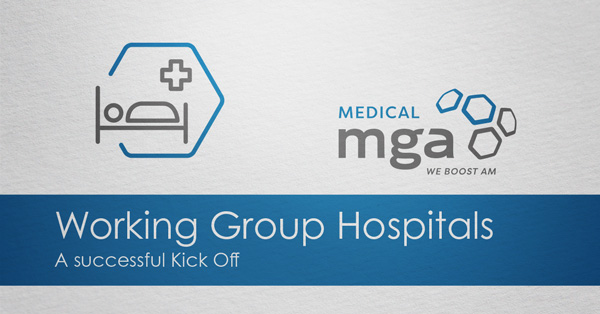 Hospitals: A successful Kick Off
On January 21 we successfully kicked off our newest working group HOSPITALS with more than 30 participants from around the world.