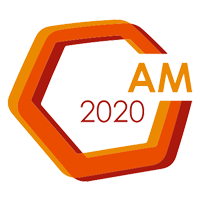 Preliminary agenda for the two-day physical meeting:
13.00 Arrival | Reception
14.00 Annual General Meeting

BREAK –

16.00

Working Group Updates

BREAK –

19.00 Inauguration IAM Hub Berlin
19.30 EVENING EVENT
09.00 Arrival | Reception
10.00 Welcome & Keynote
10.30 Conference (part A)

LUNCH BREAK –

13.30 Conference (part B)
16.00 Closure
Aside of the annual general meeting to kick off on 6 October, the two days will feature new use cases, a lot of additive inspirations and reports from the working groups of both divisions MGA Medical and MGA Mobility.
Moreover, the opening of the IAM HUB Berlin and a brand-new coworking environment at the Marienpark Berlin will be on the agenda.
Confirmed speakers will be announced shortly.

In case the conference cannot be executed as a live-event, we will hold a half-day virtual conference on 6 October 2020. There, highlight updates from the network and exciting presentations will be streamed.
A final assessment of the situation will be conducted approx. 6 weeks prior to the event. All parties will be informed accordingly thereafter.