After a fantastic premier and already many questions about the second edition of "inside AM", AM solutions are excited to announce Andreas Knöchel, Head of Program Management Additive Manufacturing Lattice at OECHSLER AG, as next guest of their upcoming interactive live event series.
"Additive Manufacturing is changing the world! Vision or already real?" AM Solutions shines a light on these and other interesting questions in its new six-part live event series "inside AM", in which leading industry experts from different sectors will provide deep behind the scenes insights and report about their experience, applications, visions and obstacles.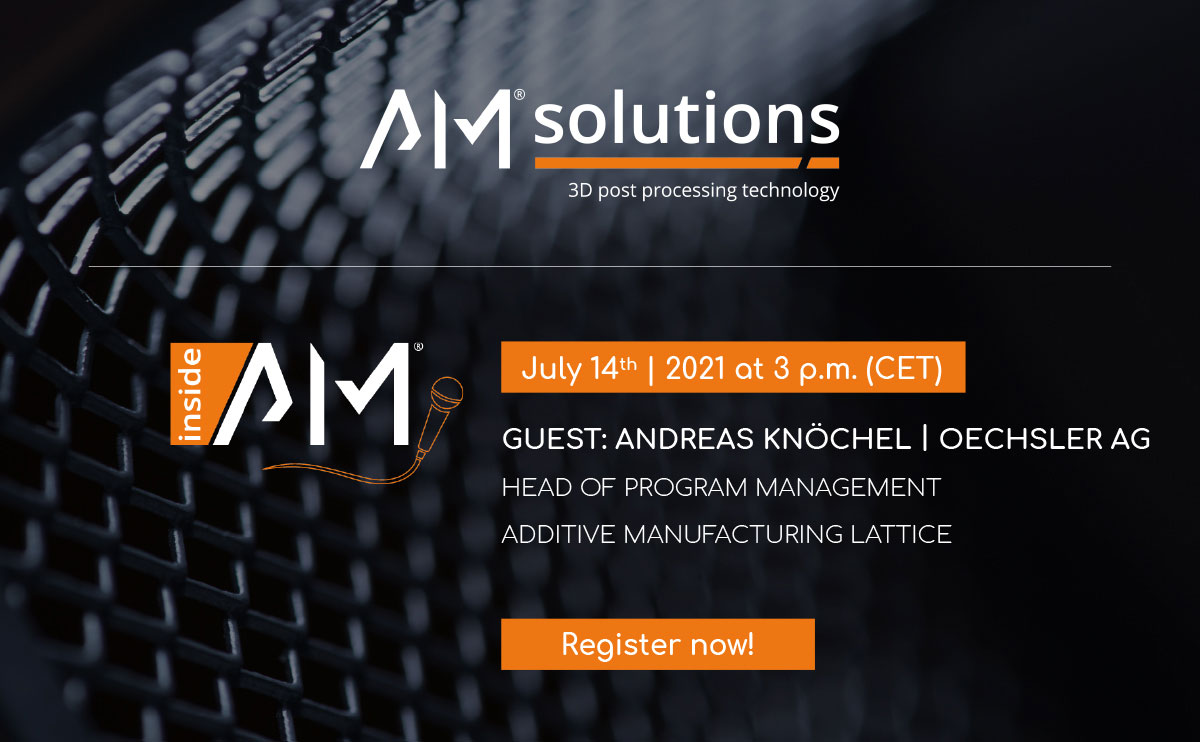 In the upcoming session live from their Customer Experience Center, Andreas Knöchel will provide deep insights on:
How it all started – Additive Manufacturing at OECHSLER in the early days
From prototyping to mastering one of the largest 3D-printer fleets in the world
Production technology creates product innovation – an inside into OECHSLER´s product portfolio
Real world case study: OECHSLER´s Seating Program
Facts and figures from AMPOWER
All you want to know…
…the interactive format of the brand new event series allows you to ask all your questions live to the guests!