In March Franziska Giffey, SPD Berlin top candidate for the office of Governing Mayor in Berlin and back then Minister for Family Affairs, Senior Citizens, Women and Youth visited our IAM Hub. As part of her "matter of the heart" tour, we were able to communicate our heartfelt topic of additive manufacturing with commitment.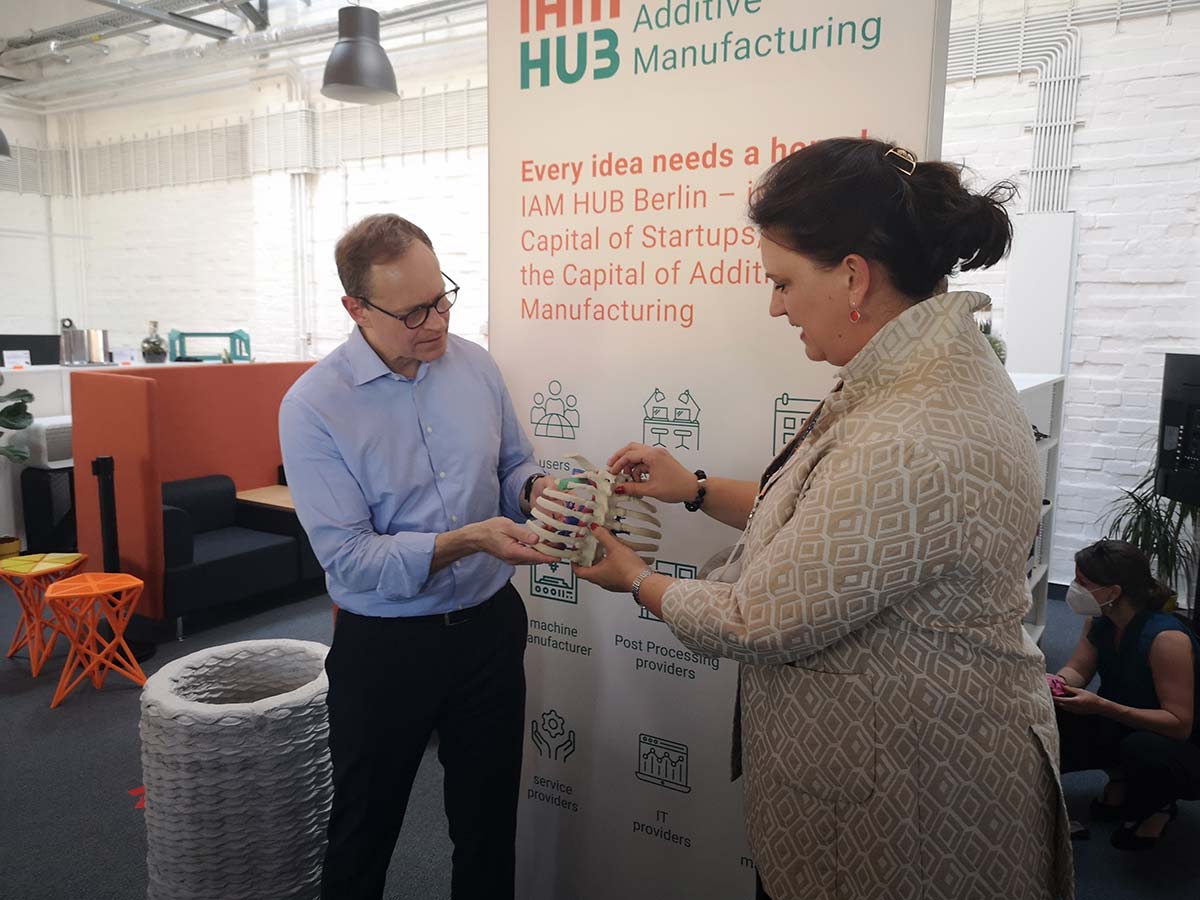 In May we once again welcomed esteemed guests, this time Michael Müller (Reigning Mayor of Berlin) & Ramona Pop (Berlin Senator for Economic Affairs, Energy and Operations) were very interested to learn about the possibilities of 3D printing.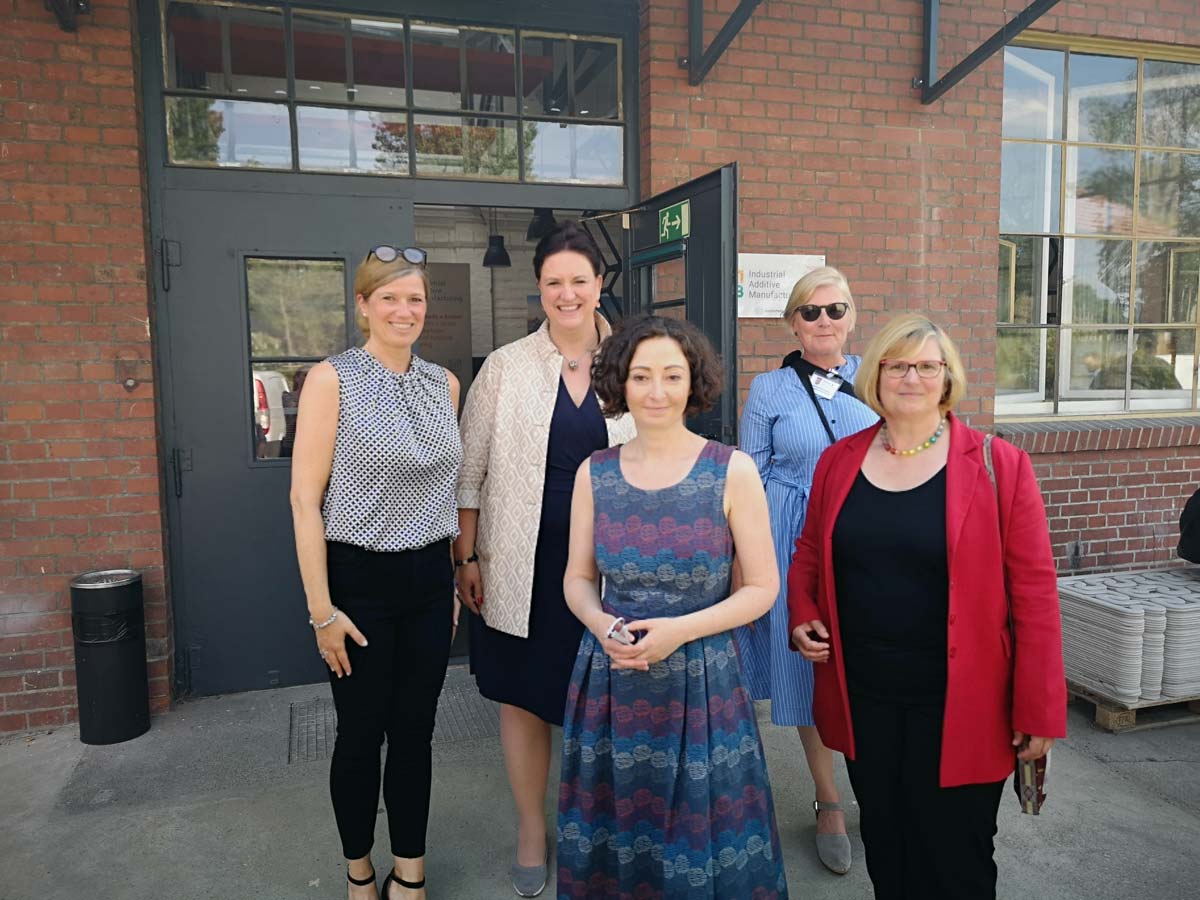 The district mayor of Tempelhof-Schöneberg (where our office is located), Angelika Schöttler, also came to the Marienpark and we are happy to always push the topic of AM.
Having all these guests at our offices shows that 3D printing is a technology that no one can ignore and our voices are being heard.
Together WeBoostAM!