MGA has always been proud to have an Executive Board made up from experts in their respective fields. Gorden Falk is CEO of DB Fahrzeuginstandhaltung GmbH, Prof. Dr.-Ing. Claus Emmelmann is Head of the Institut of Laser and System Technologies at Hamburg University of Technology and Johannes Emmelheinz is CEO Customer Services of the Siemens Mobility GmbH.
At our Annual Meeting 2020 these three board members were once again confirmed and re-elected for their valuable work this year.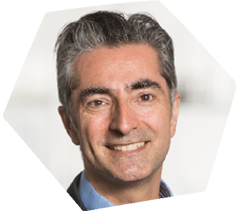 But our industry is ever changing and we are happy to announce that we are adjusting to new situations. At our Annual Meeting a new member has been elected to enrich our board and bring the network forward with his medical expertise: Welcome Güngör Kara!
Güngör Kara is Chief Digital Officer at Ottobock and a Senior Executive in the field of Digital Innovations within the Medtech sector, covering the areas of new digital products, platforms business models, Industry4.0 and disruptive technologies like industrial 3D Printing.
We are really happy to have him on board, helping us push our Medical goes Additive division!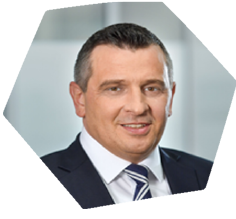 At the Annual Meeting we also said goodbye to our treasurer Philip Janssen. We would like to thank you very much for the good collaboration during the last four years!
We are happy to introduce our new treasurer:
Karsten Reinhardt is Managing Director of Finance and Controlling at DB Fahrzeuginstandhaltung GmbH and as a controller sees himself as a reliable business partner of the management, but also as a critical counterpart and navigator of the business management.
We are looking forward to working with you!