In order to bundle the majority of interests, better understand the market and jointly advance AM, they are working in 6 focus groups.
One of these Focus Groups is TECHNICAL STANDARDS tasked with standardization, guidelines and norms in 3D printing. The group developed into a kind of pool of knowledge about what material standards do already exist, which AM specific testing methods are available and where major white spots are.
Over 340 standards and norms were collected, but of those only 66 could be collected completely with all available details. The completeness of a database from all existing norms and standards proved to be a major challenge.
But the cooperation with the major standardization institutes and platforms such as DIN, ISO, VDI and ASTM was the path to success. A win-win-situation for the institutions and our network: we gained access to all available standards and norms and the standardization bodies profited from its increasing visibility.
1.5 years of hard work paid off: Under the categorie "Technical Standards" on the weboostam platform a database with all available standards, norms and guidelines is accessible for our members. Here, the appropriate standard can be found according to the individual interest through a clear filter logic.
What happens next? To improve the database, we need it to be empowered by our members. Therefore, our request: Please check out the platform and give us your honest feedback!
The next step will be to integrate medical standards and norms from our Medical Division to the database.
Not quite up to date on standards? TÜV SÜD has agreed to not only support us with updating the platform but to also offer free training sessions to our members on these topics: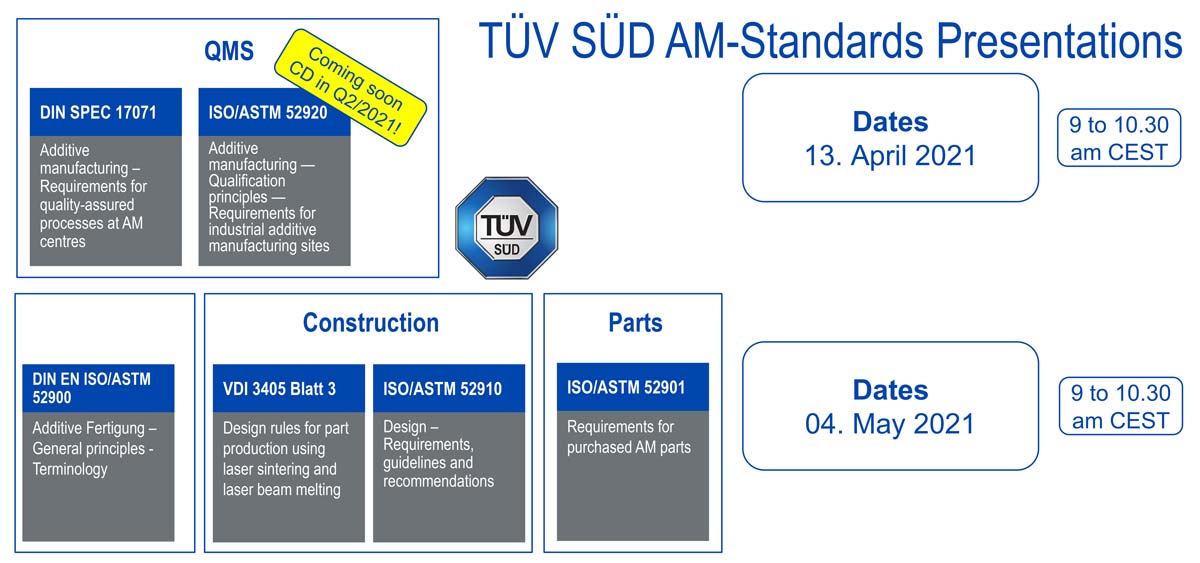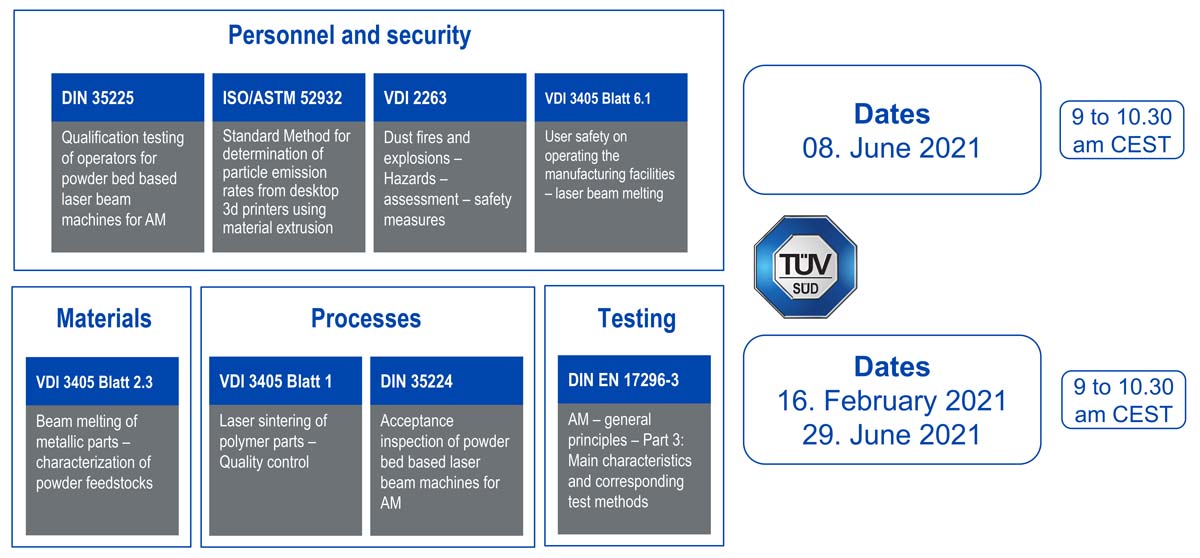 Thank you,TÜV Süd, for this support! To participate in any of these sessions, please contact the head of the Working Group, Dr. Tina Schlingmann